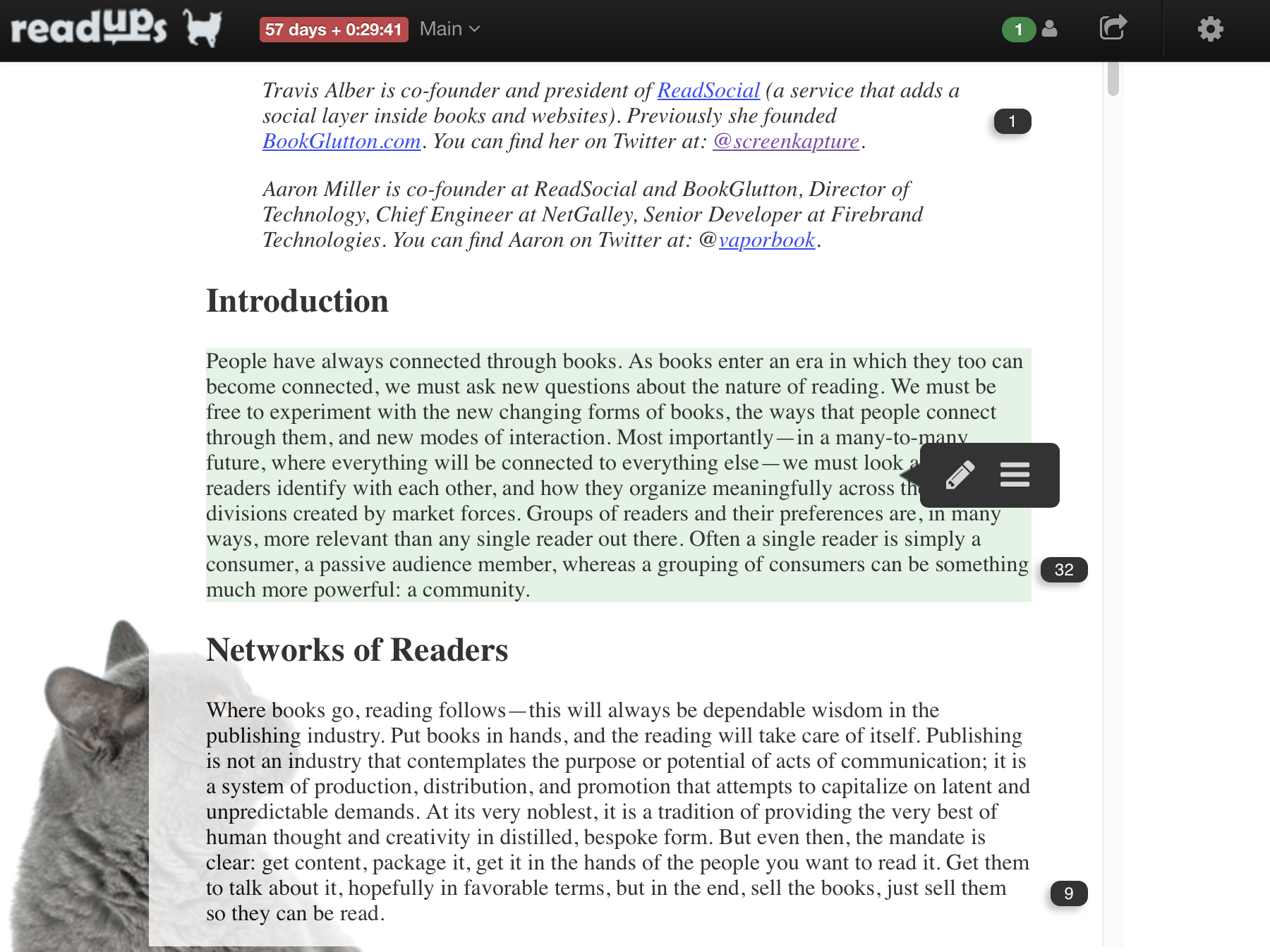 Paragraph-level comments
Leave or read a comment on a paragraph.
Meeting up in a Readup
Users can message each other (or the room) in a meetup for real-time conversation.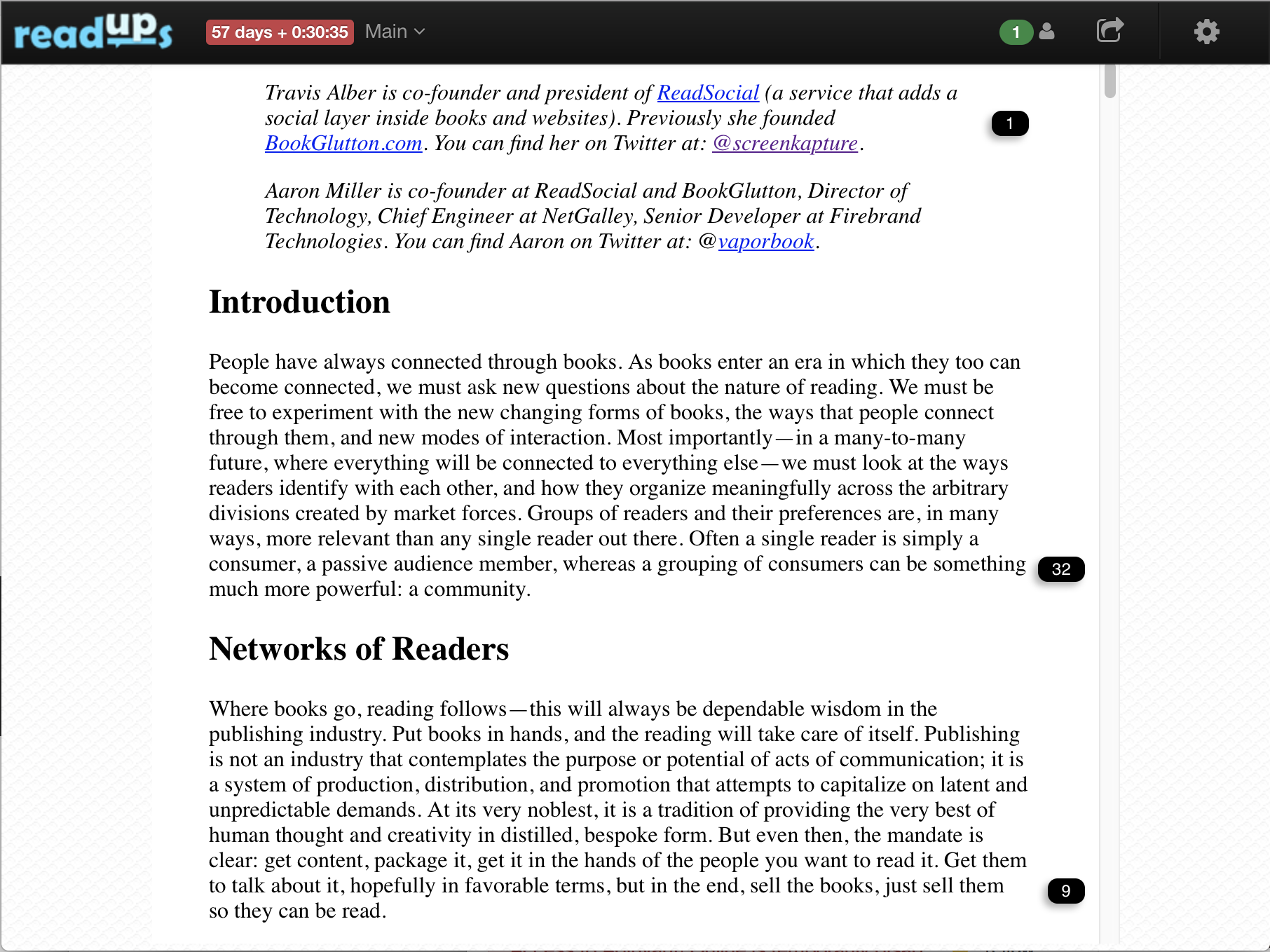 Hashtag groups
Groups are created using the ReadSocialAPI, so that the hashtag names the group. All users initially log in w/ Twitter, and the content lives at a generated URL.
Shared Comments
Users can leave comments or respond to others. A comment is an image, video or text.