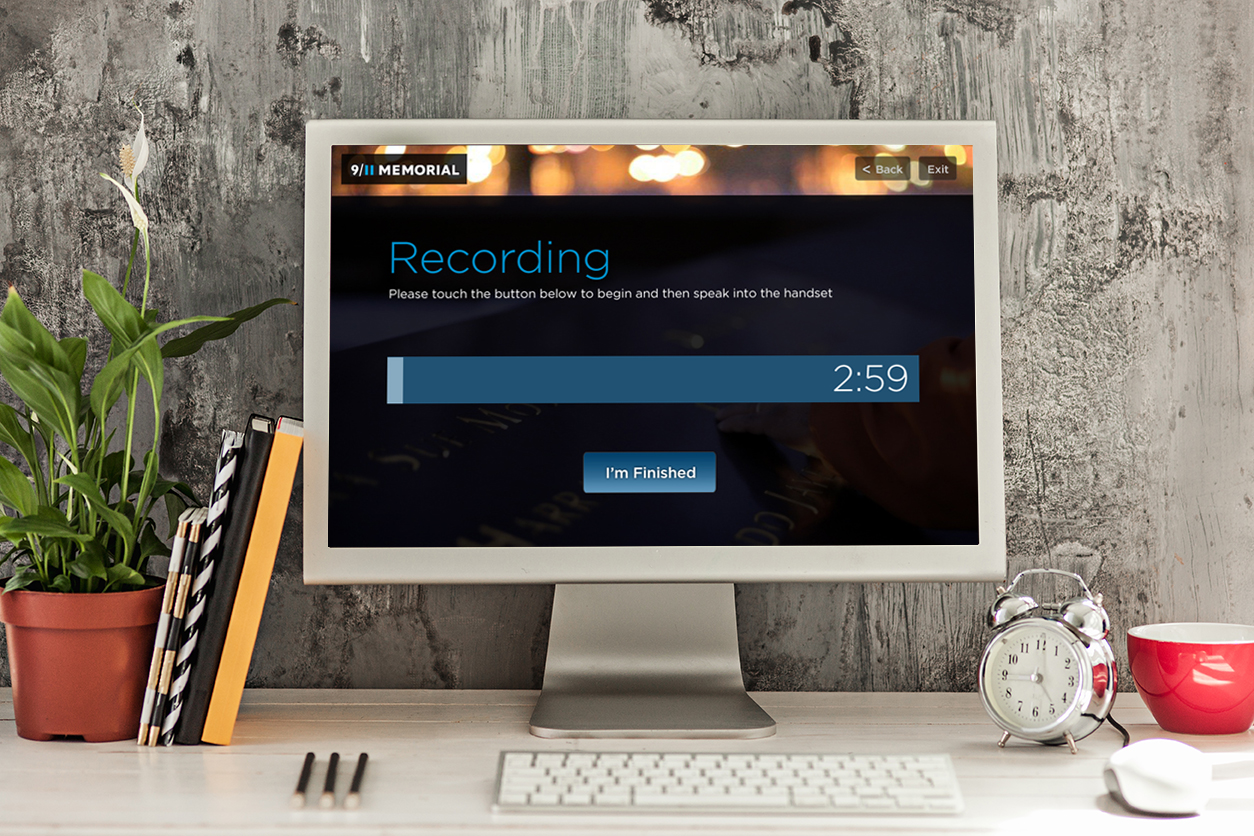 9/11 Memorial & Museum
9/11 Memorial & Museum Touchscreen Kiosk for the 10th Anniversary
The kiosk
Released on the 10th anniversary of the September 11 attacks; it sat in the museum adjacent to the memorial site.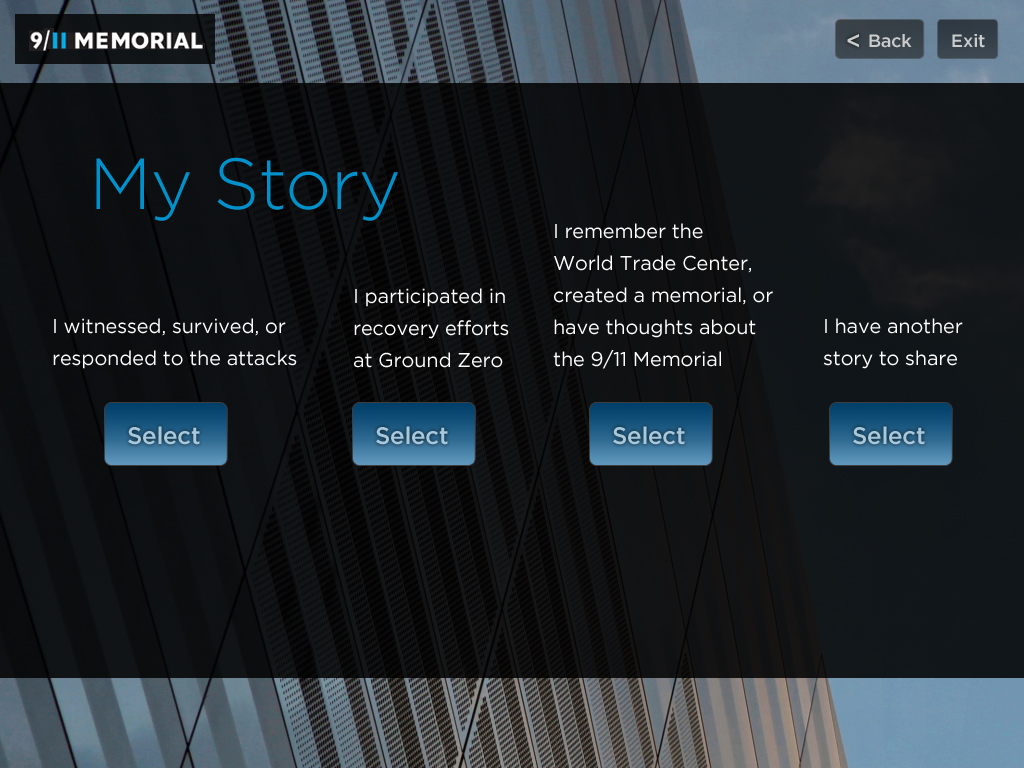 The kiosk allowed visitors to record a 3 minute audio story about where they were when the attacks happened. Their story is then added to the official archive.
My role was UX and Creative Direction. I used the Museum's telephone call-in script as a starting point to create the wires, then I built out the graphic design. I worked with the programmers to build agile and fast (we got the green light to begin in August, it had to go live by Sept 11).