ReadSocial API
ReadSocial adds a social layer on top of reading systems, websites, and iPad apps. With ReadSocial, publishers can add paragraph-level conversations to their content; users can attach images, links and text to a paragraph, and others can respond.
Hashtag-based Reading Groups
All comments live inside a group (a hashtag designates a group, like #author, #biology, #title, #mrsbrownsclass, etc). Changing the hashtag changes the entire social overlay.
Web Client - One of Many
At its heart, ReadSocial is an API, tracking paragraphs of content and their attached discussions, wherever they appear. There are a few open-source clients for customers to use, for web, ipad and ibooks; users can log in via Facebook, Twitter, and Google, or via single sign-on.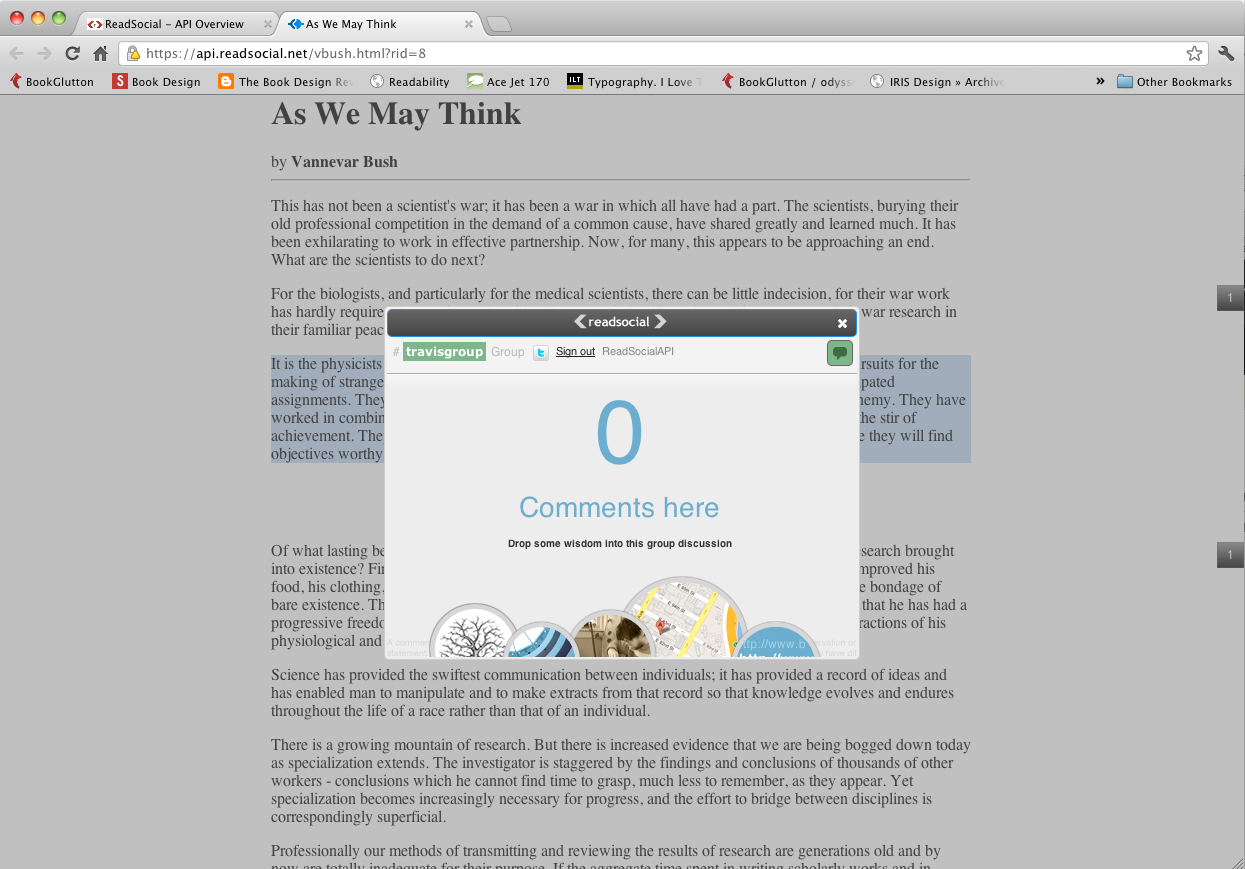 Connections
The beauty of ReadSocial is that it can connect people across technologies (3 people reading across web and app environments could connect), and they could have logged in via different networks (Facebook, Twitter, Google). The Hashtag, to create the group, and the content to read, is all they need.